LSN will never ask you for a Google Voice code to verify your account or ad.
If a buyer is asking you for a Google Voice code, you are talking to a scammer. Below is an image of a typical interaction with the scammer. If you have similar interactions with a buyer, you should discontinue all communications.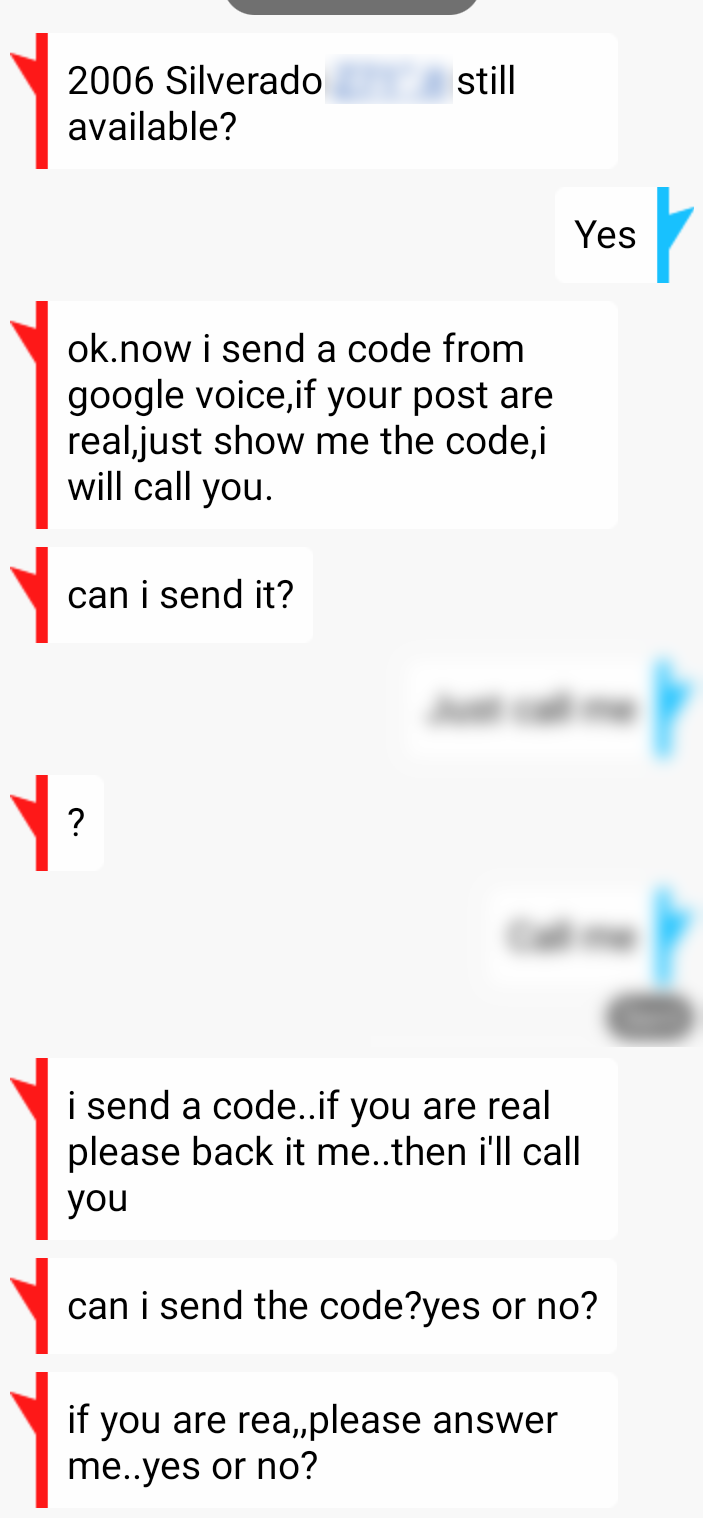 What Is the Google Voice Scam?
Google Voice Scam is a fraudulent activity when your phone number gets hijacked and a scammer creates a Google Voice account in your name. They will then proceed to scam other people (technically, in your name) while remaining undetected. The scam is also known as the "Google Voice Code Verification" scam. The scammer will then get in touch with the potential victim as if they were responding to the said ad. The scammer will then ask you to (under one pretext or another) to open up a message with a six-digit number. Once you have disclosed the code – your number is hijacked.
How Does the Google Voice Scam Work?
Scammers contact the seller using the provided number and pretend they want to know more about the ad.
They then ask the user to share the code that has been sent to their phone (giving a false reason). The code is, in fact, sent by Google as a verification step for creating a new account.
They will then use the verification code to finalize creating a Google Voice account.
The scam victim probably won't hear from the scammers again — but if they try to open a Google Voice account, they will receive the following message:
"Please note that the forwarding number (XXX) XXX-XXXX was deleted from your Google Voice account (XXX@gmail.com) because it was claimed and verified by another Google Voice user.
Reference:
https://www.auslogics.com/en/articles/protect-from-google-voice-scam/