When you want to make an impact, it's time to upgrade to the Featured Ad.  
Featured Ads randomly rotate in premium locations for higher visibility and more exposure.  Upgrading your ad increases the opportunity for shoppers to engage with your post.  For only a few cents a day, upgrading to a Featured Ad is a very affordable way to give your ads the competitive advantage and reach more consumers. 
---
What does it cost to upgrade to a Featured Ad?  
The Featured Ad pricing varies depending on your account.  

Free accounts: 

$19.00

Smart accounts: 

$10.00




Users with multiple featured ads benefit greatly from the discounts included with the Smart account
Can I pay with credits?  
Yes! Also, credit packs are sold at discounted rates, so take advantage and decrease the cost of featuring your ads.
Where will my Featured Ads be displayed?  
Featured Ads randomly rotate at these locations:

Selected category - Top and bottom of results

Relevant search results - Top and bottom of results

In the "browse all" section - Top and bottom of results

At the bottom of related ads

Other added value locations
Will I always see my Featured Ad at the top of page 1?
No, Featured Ads randomly rotate with other Featured Ads in the previously described locations.
What if I can't find my Featured Ad?
Categories with a lot of competition often have more Featured Ads.  Unfortunately that makes it difficult to predict when and where your Featured ad will display.  So we do not guarantee you will personally see your Featured Ad every time you visit the website, but we assure you that other shoppers are seeing your Featured Ad.
---
Examples:
Automotive category top position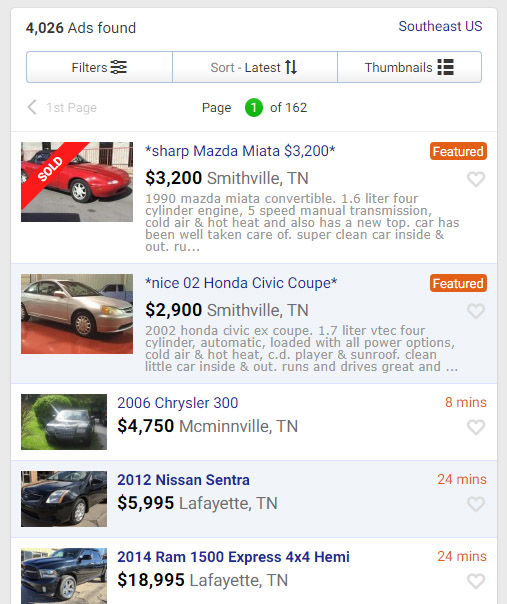 Real Estate category top position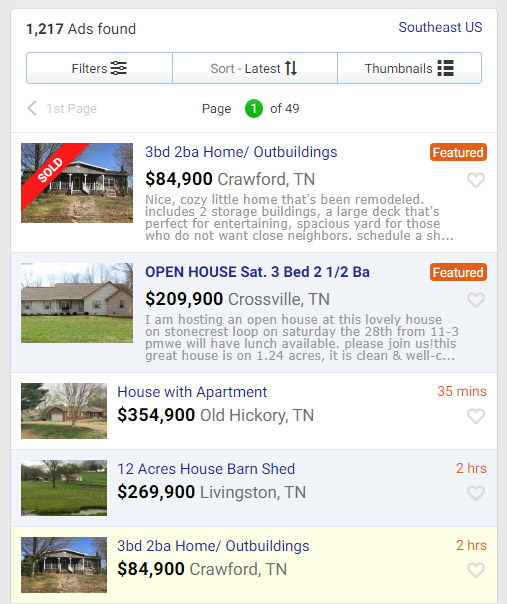 Search results for the keyword "honda"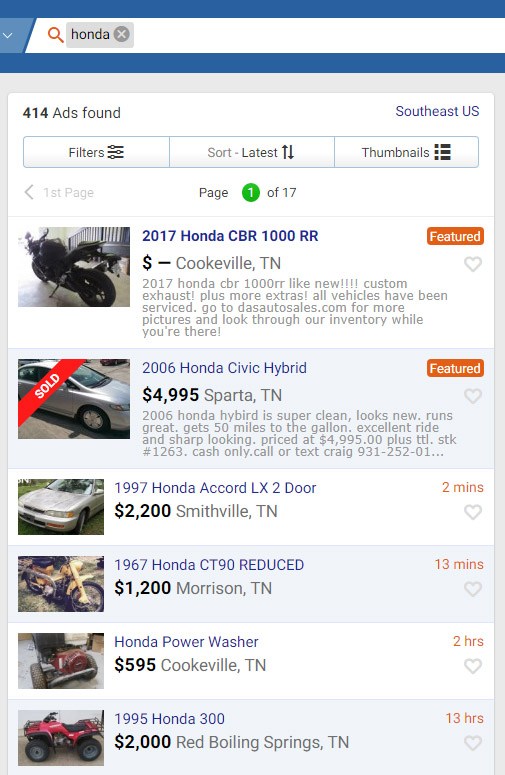 Browse All section